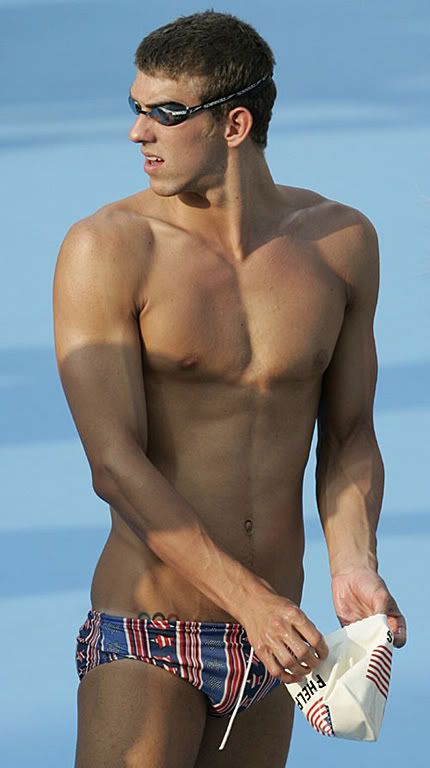 "Okay before I start telling you this, your have to promise your going to believe me", was the words spoken by the guy I met last night in AC.... and the plot thickens
So I'm at Harrah's Pool in Atlantic City, which is a great nightlife club that isn't to clubby and reeeallllly beautiful. I'm chatting it up with some random guy who I'm not attracted to but he makes good conversation. So I ask him, "Why are you here tonight" and he says the above statement. He sparked my curiosity right then and there. He informs me that he is neighbors with Michael Phelps, Phelps asked him if he wanted to TAKE A DAY TRIP to AC to gamble AND Trump flew them out on one of his jets. Soooooo I'm laughing at this point thinking this guy is totally trying WAY to hard. The best athlete in the world at Harrah's Pool nonetheless (leave it to Michael Phelps to goto the casino with the sweet pool). OK so he whips out a picture first of the jet taken at night (it looked legit) THEN a picture of him with Michael Phelps and he's wearing the same shirt! O M G
So My friend Amanda is talking to the other kid and she turns around and also is freaking out because the story is pretty legit. He knows Phelps's dogs name etc... said he lived with him for a month, went to same high school, he's not B.Sing.
SO I asked him "Where is HE?" He says he's playing a private game of cards in the building. O M G outcries again. So I'm chatting to him some more just to be in the presence of someone who is friends with someone of greatness (haha) and he asks my friend and I if we want to go hang out at their hotel suite. I was assuming with PHELPS! Mind you I'm not drunk, but I am starstruck and freaking out. MY friend and I follow these guys out to their Limo, then all of a sudden a wave of questions plague my thoughts..
What if they are
liars
& con artists?
What if they are taking us to a shady place and are
LYING
What if the whole thing is
B.S
(you get the point)
Honestly though they were totally telling the truth, they were nice guys and both my friend and I admitted they were not sketchy. BUT my other friend who was drunk was like "Hell no, I am not getting in there (she hadn't been talking to them) so we kinda just ditched them and left ( It was also 5am).
So who knows if I would've rendezvoused with Micheal at the Taj sipping on vodka infused with the gold of his medals chatting it up with him about his uhhh strokes....ummm err...
Wow.... Maybe we would've met him, maybe not, but all in all it was a pretty memorable night to say the least.